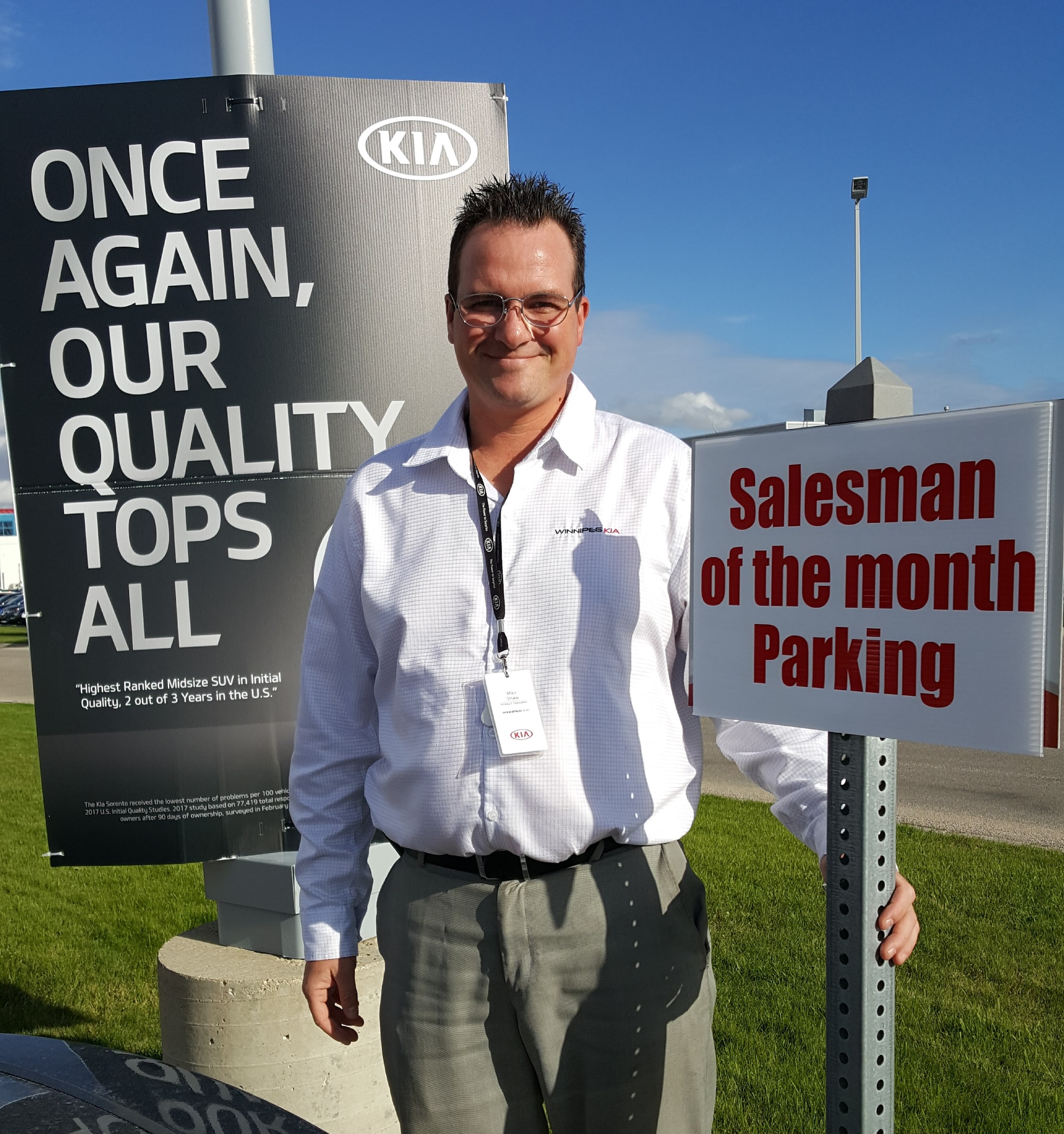 Congratulations to Mike Shaw for achieving Top Sales Performer status for September and October 2017! 
Mike is a true asset to our team and we are lucky to have him. He always pays great attention to detail, has been in the industry for over a decade, loves the Kia product and our wide range of used vehicles and takes great pride in ensuring all his customers leave happy!

Mike continuously excels beyond all expectations within the dealership and with his customers! He is always professional, courteous and is extremely knowledgeable, all being great qualities to help you with your next vehicle purchase.